Simply turn it on, drop (or toss) it into the air and watch it hover around you. This gadget can also be controlled by hand gestures, allowing you to control the direction of flight or do tricks — impress friends and family or use it for self-entertainment.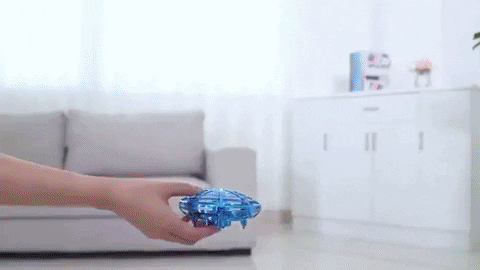 Guided by an infrared sensor, the iFly Saucer follows you and flies with a mind of its own. The built-in infrared sensor utilizes hover technology, which detects nearby objects so it won't crash into any valuables, walls, or people.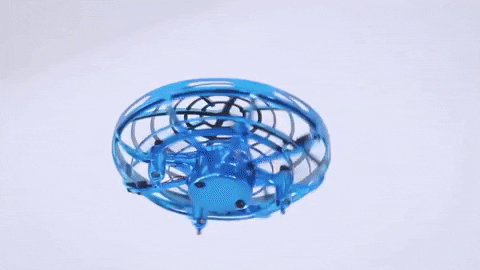 The Saucer features a flexible mesh barrier for its propellers, meaning you'll be able to move or hold it in your hand without fear of getting cut or hurt. Constructed from ABS plastic, this gadget is non-toxic as well.
Benefits:
✓ Fun for all ages
✓ Stress-reducing
✓ Completely safe
✓ Highly-durable design
✓ Friendly competition with friends and family
Note: Charger is included
Our Mission
At iFly, our mission is to provide you with the best possible customer service. Our team is dedicated to ensuring your complete satisfaction, and we take great pride in our ability to address any questions or concerns you may have in a timely and effective manner. You can reach us at any time, and we will do everything we can to assist you. We look forward to serving you!
⚠️ Important Notice ⚠️
The iFly Saucer is exclusively sold here and NOT available on Amazon or in any other stores at this time. Beware of third-party sellers offering the product on other platforms. To ensure the authenticity and quality of your purchase, please order directly from us.